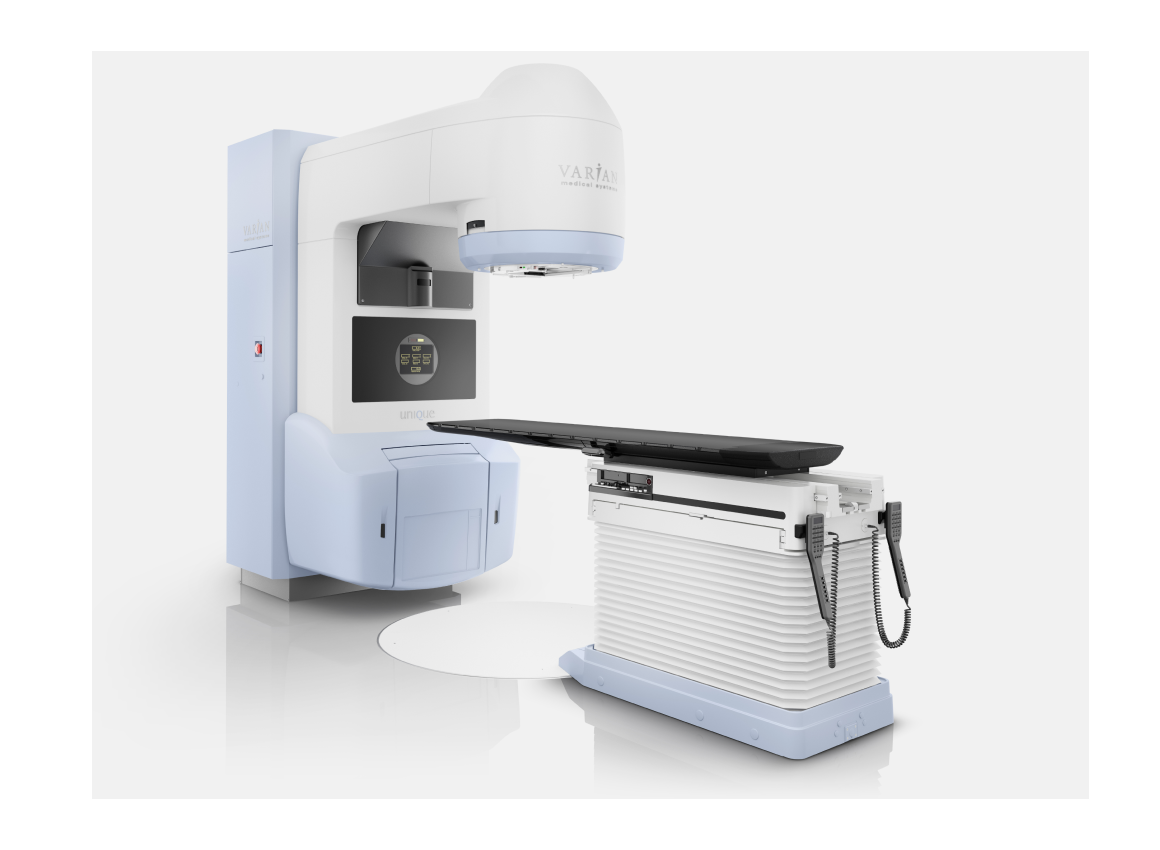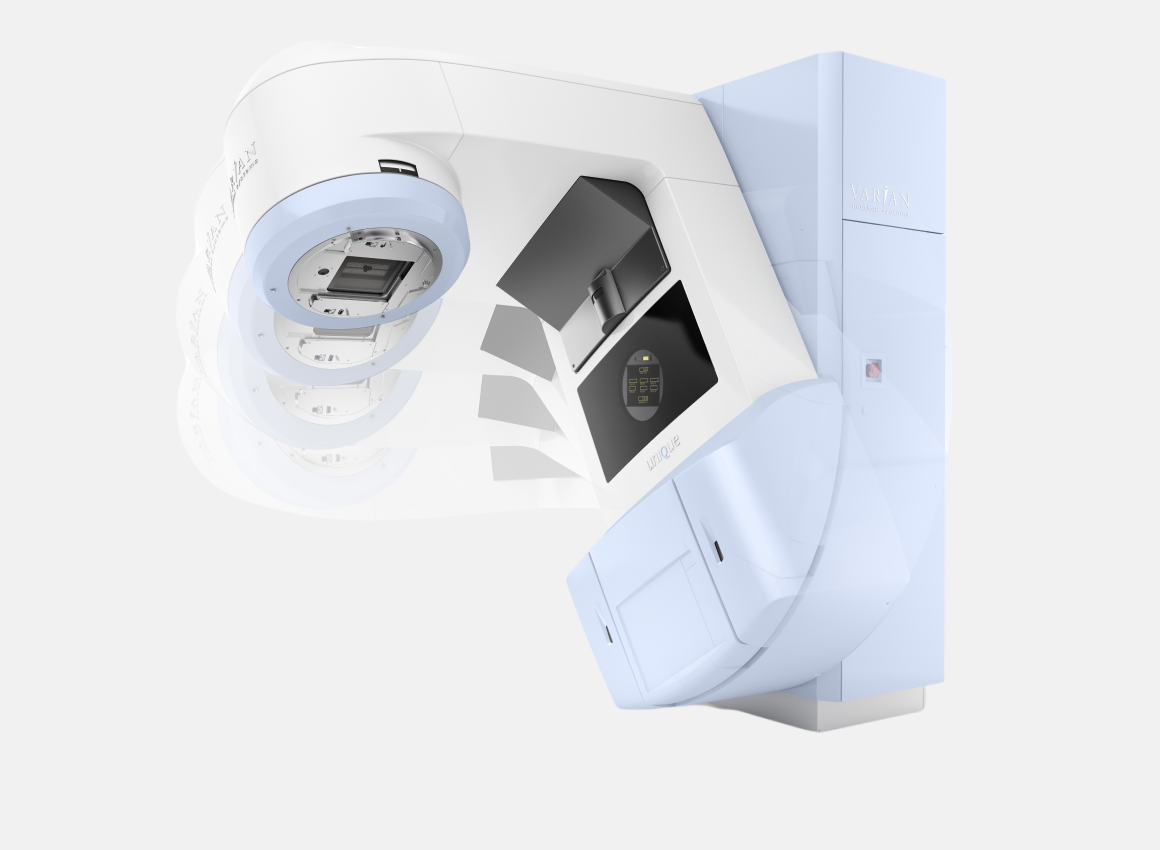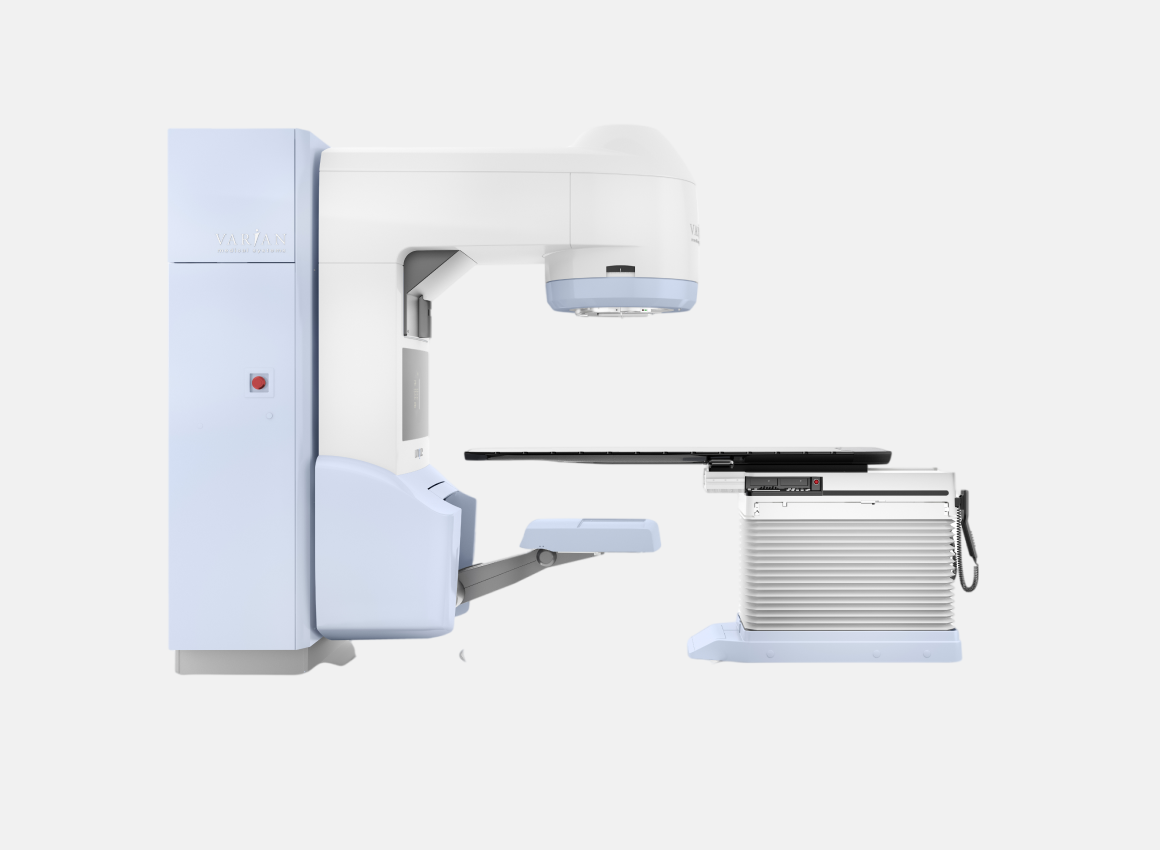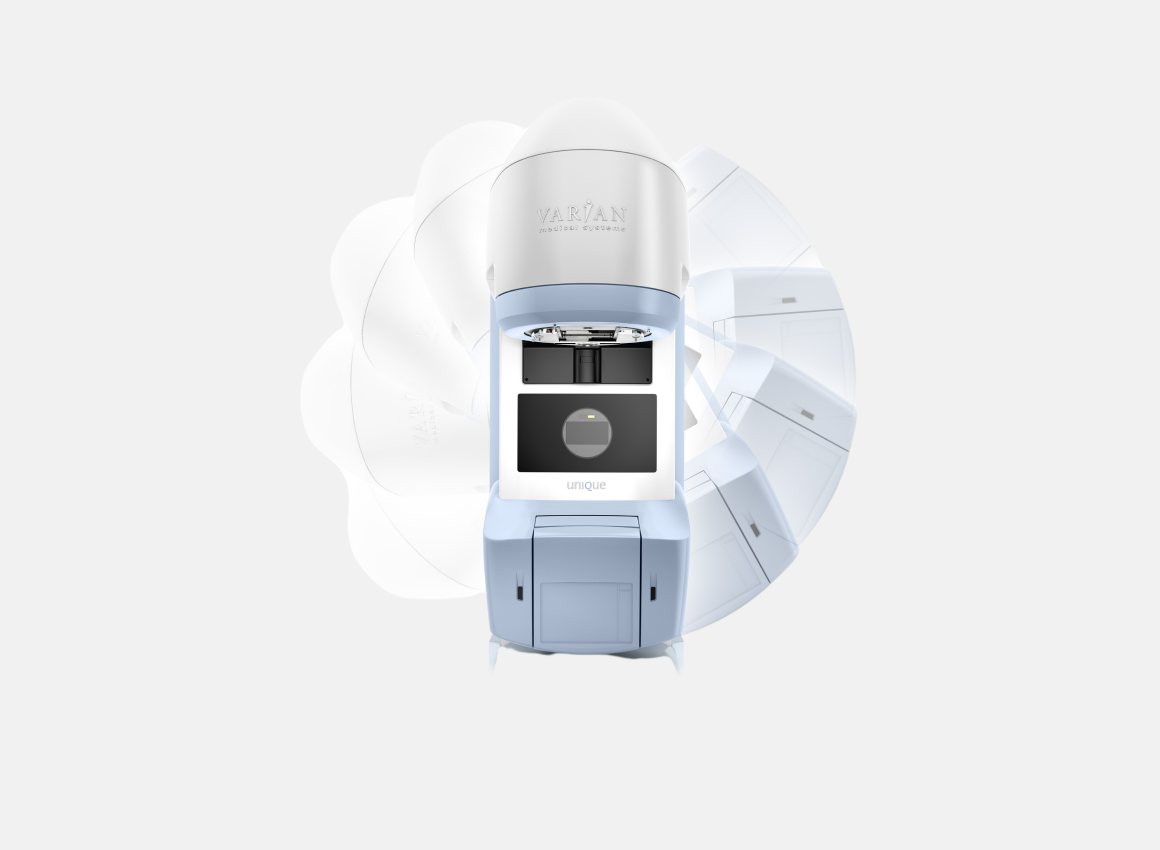 Unique™ system
It was first introduced by Varian in 2009 in two configurations: the standard Power Edition and the advanced Performance Edition. The Performance Edition, equipped with an MLC 120 with full leaves overlap and RapidArc® treatment mode, is being manufactured by Fabrika RTT.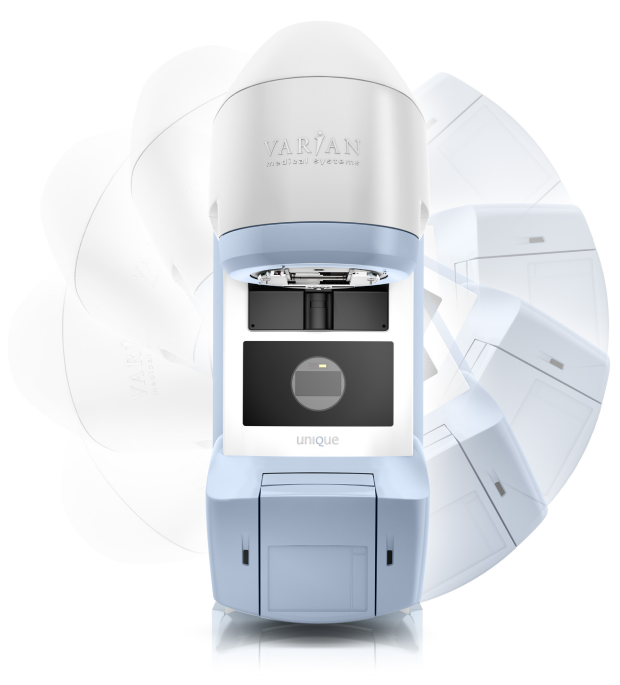 The first low-energy linac with RapidArc treatment

RapidArc treatment technology provides precise dose distribution and delivers beam intensity-modulated radiotherapy With MV imaging control in less time -minutes - which shows the clinical and cost-effectiveness of owning a Unique system.

PortalVision aS1000 Advanced Imaging System

Combines a MV imaging system with software that allows you to position the tumor with high accuracy and correct patient positioning during a session by comparing the acquired MV images.
All necessary actions regarding the positioning of the treatment table can be done remotely from the control room.

Synchronization on free breathing

The device can be optionally equipped with RPM™ real-time position management for nonstop monitoring of the patient's movements with respiratory synchronization function, which increases treatment accuracy and patient comfort. The system supports both a breath-holding mode and a free-breathing protocol.
Download brochure
PARAMETRES
Photon energies

6 MV

Max. dose rate

Up to 600 MU/min **

Treatment delivery modes and techniques

2D and 3D CRT, IMRT, RapidArc treatment.

MLC

MLC-120

Static therapy field size

From 0,5 х 0,5 cm to 40 х 40 cm

Synchronization systems

Real-time Position Management* (RPM)*

Imaging systems

Portal imaging
* Optional
**MU - monitor units

Still have questions?
Our specialist will call you back at a convenient time and help you choose the necessary equipment. Just leave a request.