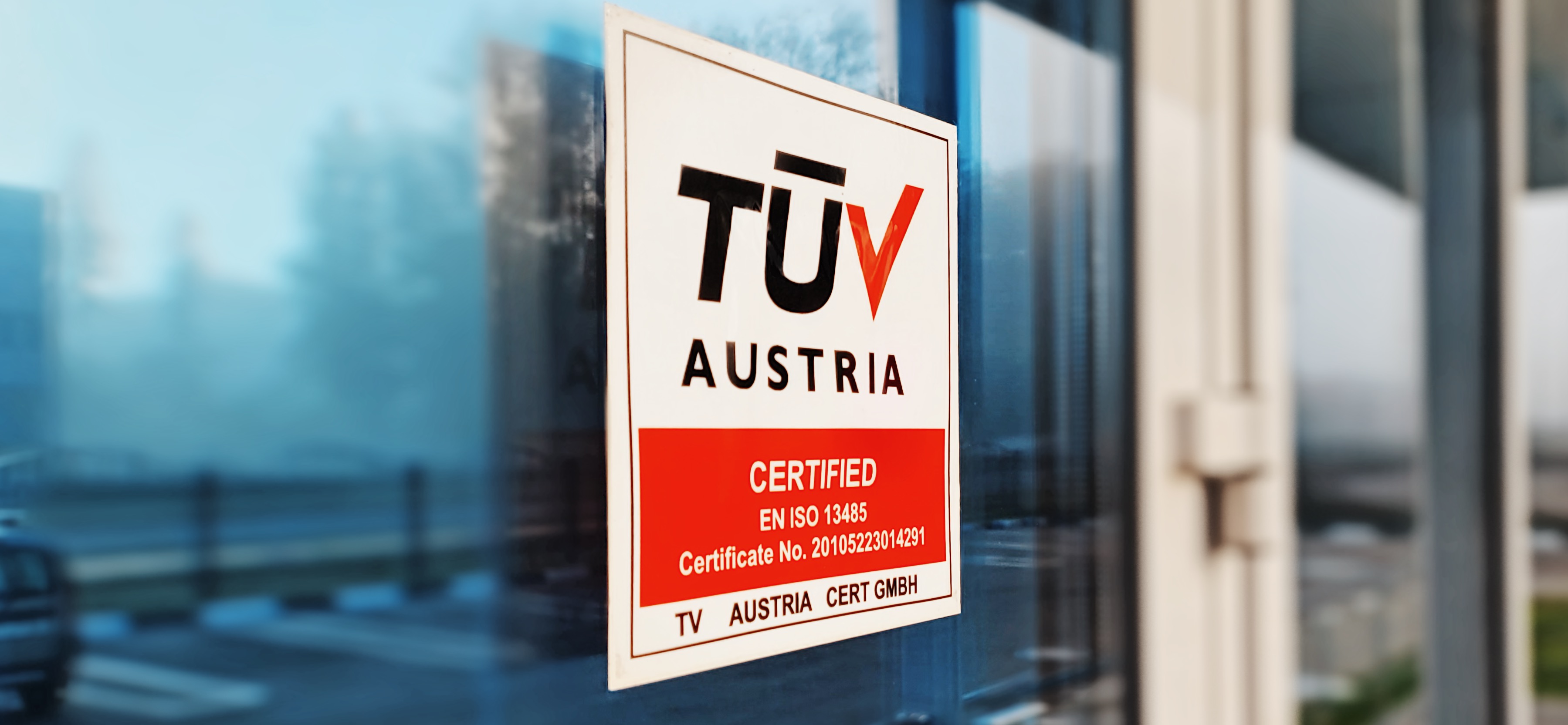 Fabrika RTT is a Varian's manufacturing partner in Russia and the leading supplier of radiotherapy equipment under the federal project Fighting Against Cancer.
As a part of the R-Pharm group of companies, Fabrika RTT launched the unique for Russia facility for producing medical linear accelerators under the license agreement with Varian Medical Systems.

Today, our product line is represented by Unique™ system, Clinac® iX system, Halcyon® system.
Along with the manufacturing, our company supplies medical equipment and software of foreign production, offering comprehensive solutions for equipping radiotherapy departments.
Product details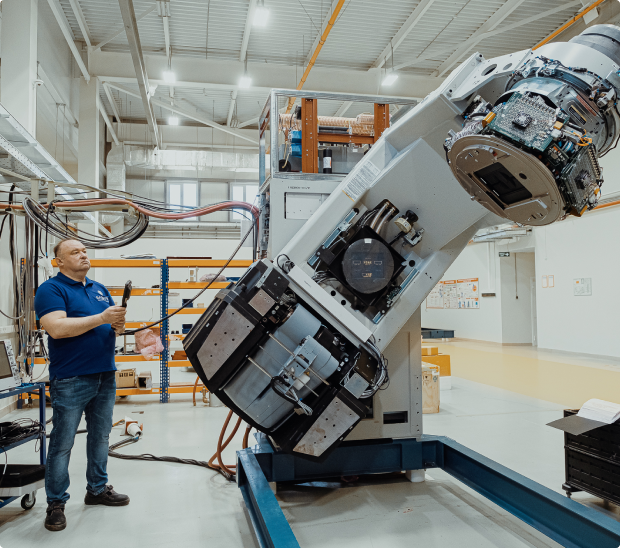 2016

The year of the company's foundation.
Fabrika RTT becomes a Dubna Special Economic Zone resident in the Moscow Region and receives a plot of land with ready engineering infrastructure.

2017

Fabrika RTT and Varian Medical Systems sign a license agreement to localize the production of Unique and Clinac iX radiotherapy systems.
Plant construction begins.

2018

The company receives permission to commission a manufacturing facility with a total area of 2,250 m²

2019

In spring, Fabrika RTT launches the production of Unique and Clinac iX and becomes a market leader by the end of the year, having signed contracts to deliver 13 units.

2020

In February, patients at the Yaroslavl Oncology Clinic begin treatment on the first machine produced by Fabrika RTT.
The company maintains its leading position in supplying linacs as part of the national project Healthcare.
At the end of the year, contracts were signed to deliver 37 linacs of Russian and foreign manufacture.

2021

In August, Fabrika RTT turns five years old.

The company employs more than 50 highly qualified engineering, project management, marketing, and business administration specialists.

Despite global constraints associated with Covid-19, Fabrika has completed Halcyon system production localization and started serial manufacturing the model in several modifications.

2022

Fabrika RTT has confirmed its import substitution status with a CT-1 certificate for the entire line of Halcyon linacs, and successfully passed the ISO 13485:2016 quality management system audit by TÜV AUSTRIA.

The company received a new registration certificate from Roszdravnadzor for production of the Halcyon system.

By the end of the year, Fabrika RTT produced its 30th Halcyon linear accelerator.
Our Partners
R-PHARM

R-Pharm is the majority owner of Fabrika RTT, LLC

R-Pharm Group specializes in research, development and production of medicines, laboratory equipment and medical equipment.

Varian a Siemens Healthineers Company

VARIAN A SIEMENS HEALTHINEERS COMPANY is the world's leading manufacturer of radiotherapy, radiosurgery, and proton therapy equipment (USA). For more than 70 years, Varian® has been developing, creating, and delivering innovative cancer treatment technologies and solutions to its clinical partners around the world to help them treat millions of patients every year.

SEZ DUBNA

According to the national rating of SEZ, since 2019 SEZ Dubna is recognized as the best among the technology-innovative special economic zones of Russia. The site provides resident companies with fully prepared engineering, transport and customs infrastructure.