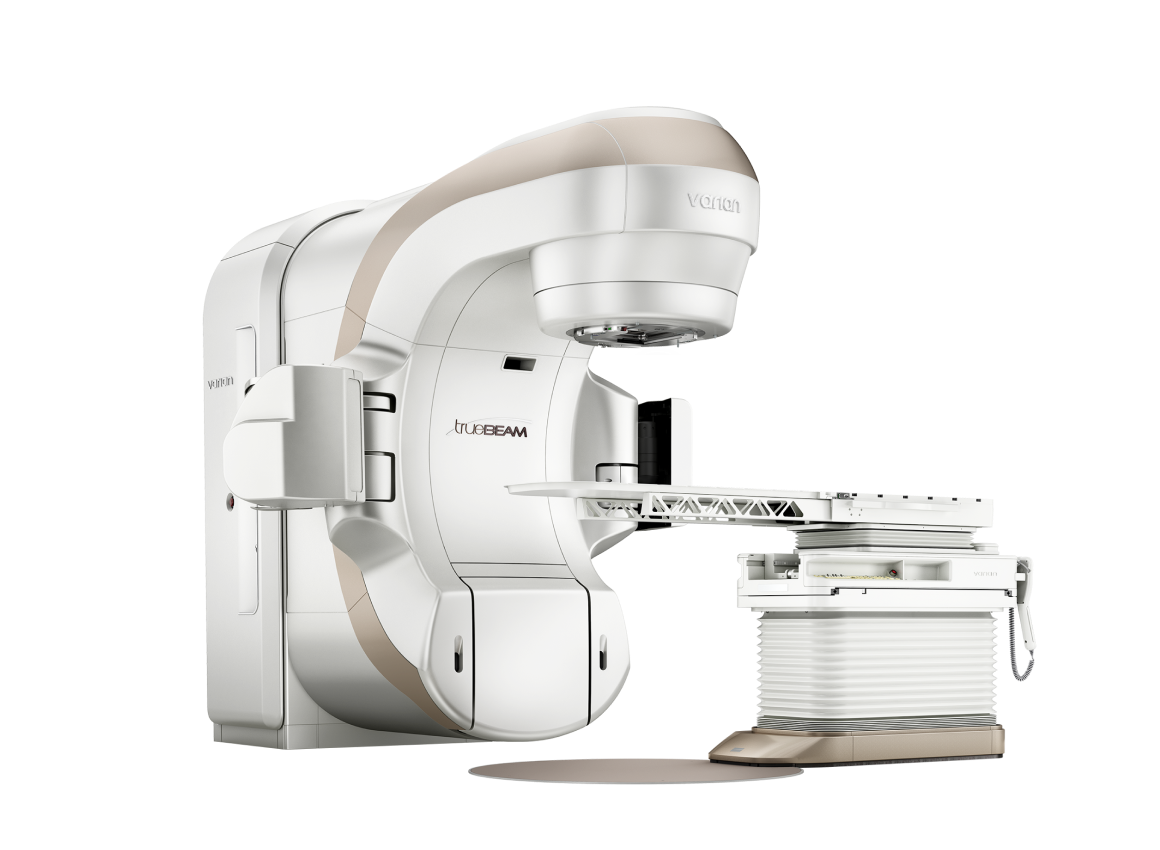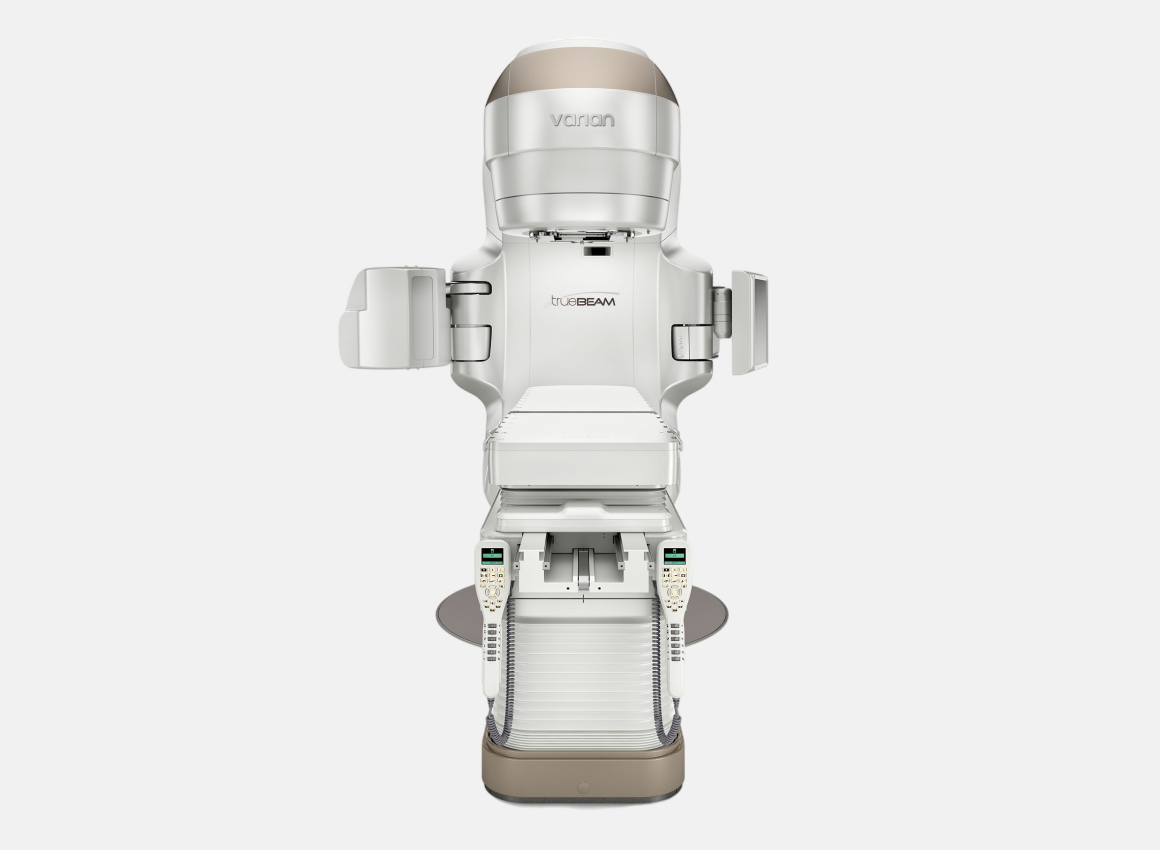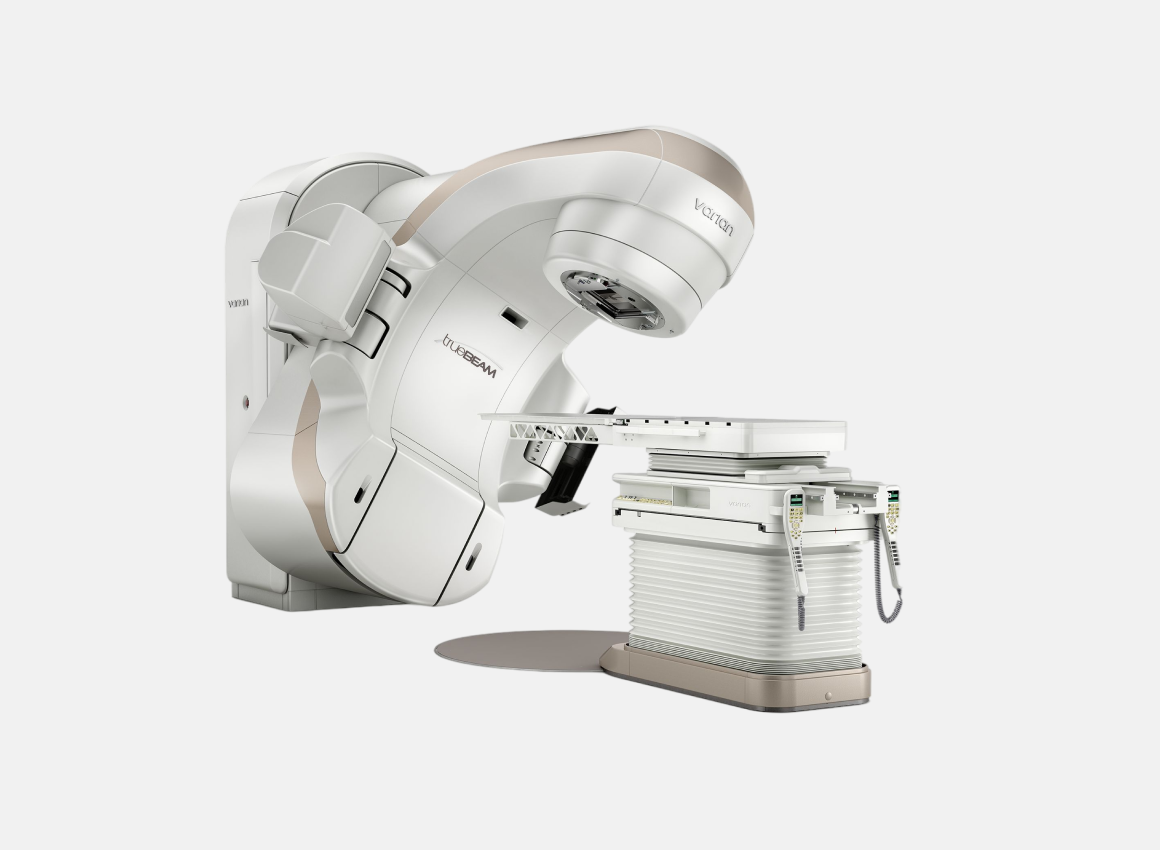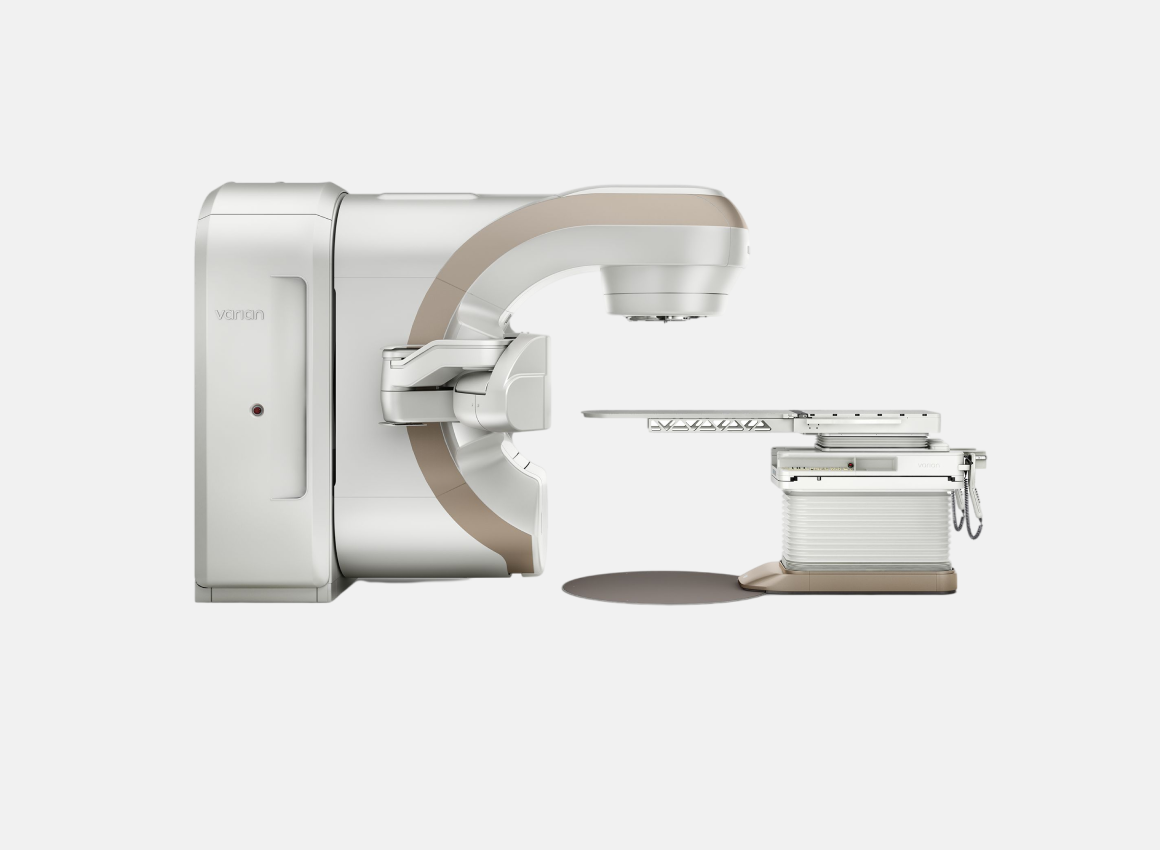 TrueBeam® radiotherapy system
The TrueBeam radiotherapy system's deep integration of state-of-the-art radiation therapy technology allows medical professionals to treat patients with a wide range of cancers using a variety of treatment delivery methods.

When appropriately configured, radiation therapy with the TrueBeam system is equally effective for clinical cases of head and neck, breast, lung, prostate, liver, and other cancers using stereotactic radiosurgery (SRS), stereotactic body radiation therapy (SBRT), HyperArc® high-definition radiotherapy, IMRT, IGRT, RapidArc® treatment.

Fabrika RTT also delivers a TrueBeam system equipped with a high-resolution HD120™ multileaf collimator, PerfectPitch™ 6 degrees of freedom couch, patient respiratory synchro system, and HyperArc for automated and simplified radiosurgery.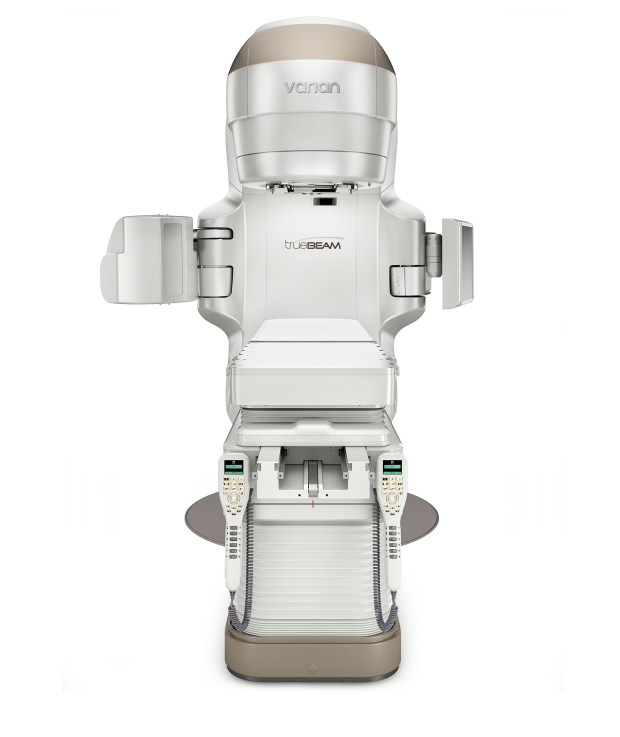 A versatile beam generation system

Up to 8 levels of electron energy and up to 5 levels of photon energy
Smoothed photon beam dose rate up to 6 Gy/min
Smoothed electron beam dose rate up to 10 Gy/min
High dose rate modes up to 24 Gy/min with no Flattening Filter Free
Unique grid-locked electron gun design for unprecedented beam speed and stability in dynamic and breath-synchronized procedures
Comparison of therapeutic beam parameters in the clinic

Beam collimation system

- High isocenter precision
- High and standard resolution multi-leaf diaphragms
- IMRT and RapidArc® procedures for dynamic dose delivery synchronized with the patient breathing

The open architecture of the linac and the Maestro control system

- Synchronization of each dose pulse, linac motion, and imaging process for treatment with high precision and adaptation to the changing situation during the procedure
- Expandable architecture for future innovation
- Unprecedented speed of feedback loop control of all system processes

High-accuracy, the high-definition imaging system

- Unprecedented precision targeting of the therapy beam with three-dimensional and planar images produced during the procedure
- kV CT images in a conic beam with the high quality are obtained due to the technologies of iterative CT reconstruction
- Receiving kV and MV planar images at any time during the procedure - before, after, and during the treatment
- 2D and 3D images synchronized with the patient's breathing
- Low energy photon beam at 2.5 MV for high-quality imaging in the therapy beam
Download brochure
PARAMETRES
Photon energies

From 4 to 20 MV *

Electron energies

From 4 to 22 MeV *

Max. dose rate

Up to 600 MU/min **

Max dose rate using FFF

Up to 2400 MЕ/ min

Treatment delivery modes and methods

3D CRT, IGRT, IMRT, RapidArc treatment, HyperArc*, SRS, SBRT, Electrons Dynamic Conformal Arc Therapy, TBI, TBE

MLC

120MLC HD120 MLC*

Treatment couch

Four degrees of freedom couch PerfectPitch with six degrees of freedom*

Imaging systems

- portal imaging - kV imaging system for 2D, 3D and 4D imaging, including iterative CBCT reconstruction algorithm*
* Optional
**MU - monitor units

Still have questions?
Our specialist will call you back at a convenient time and help you choose the necessary equipment. Just leave a request.