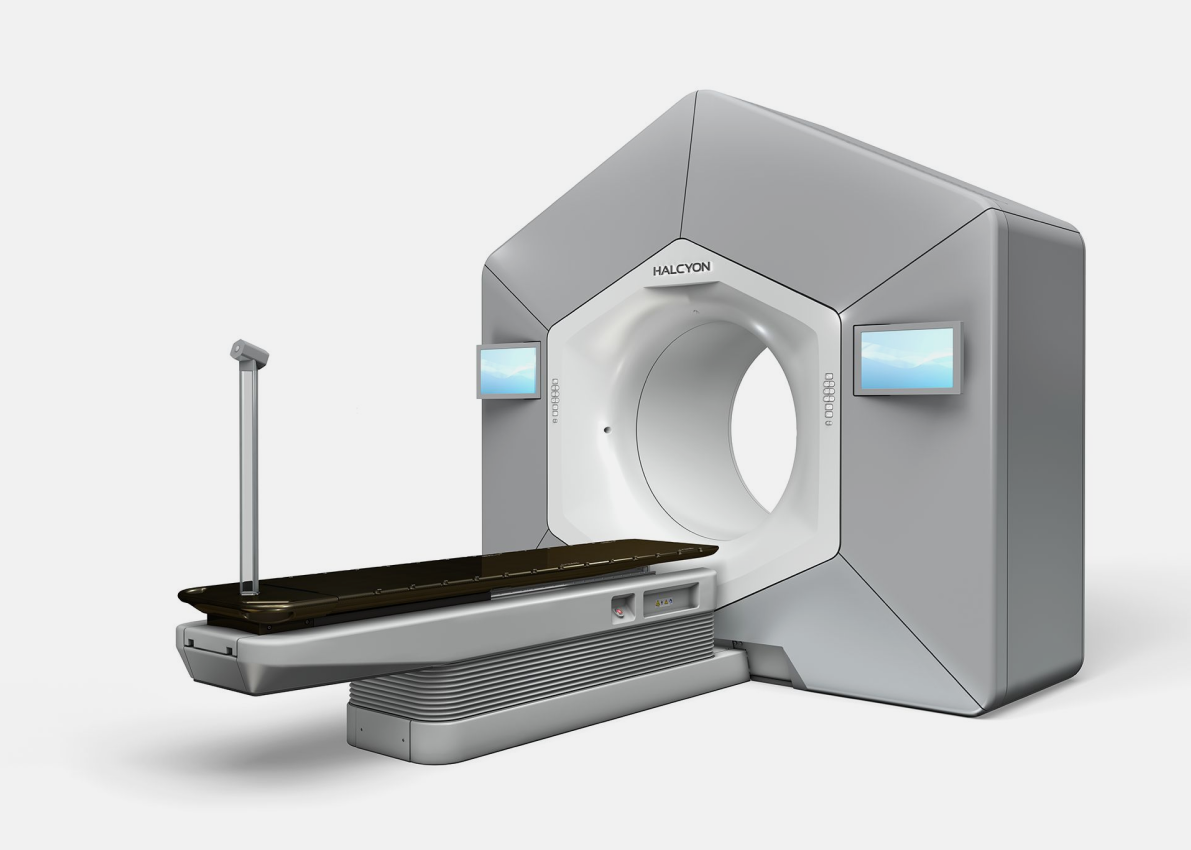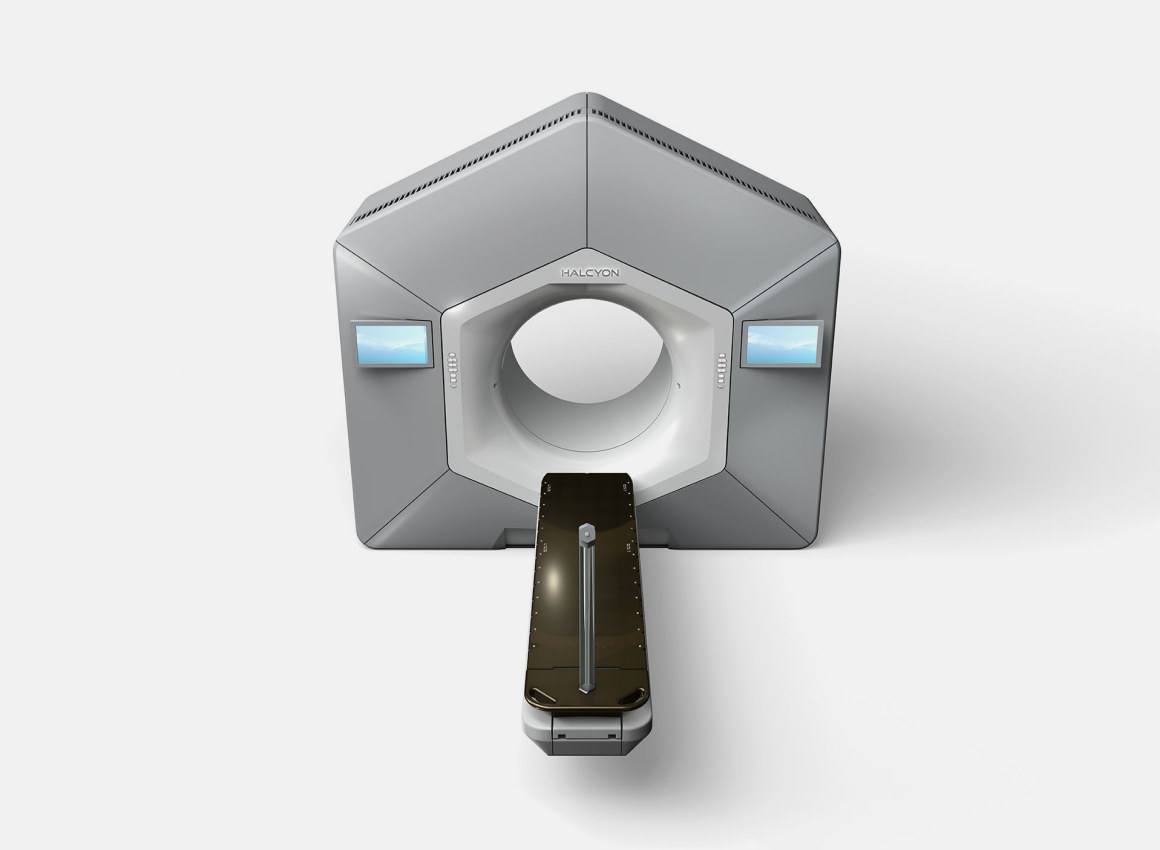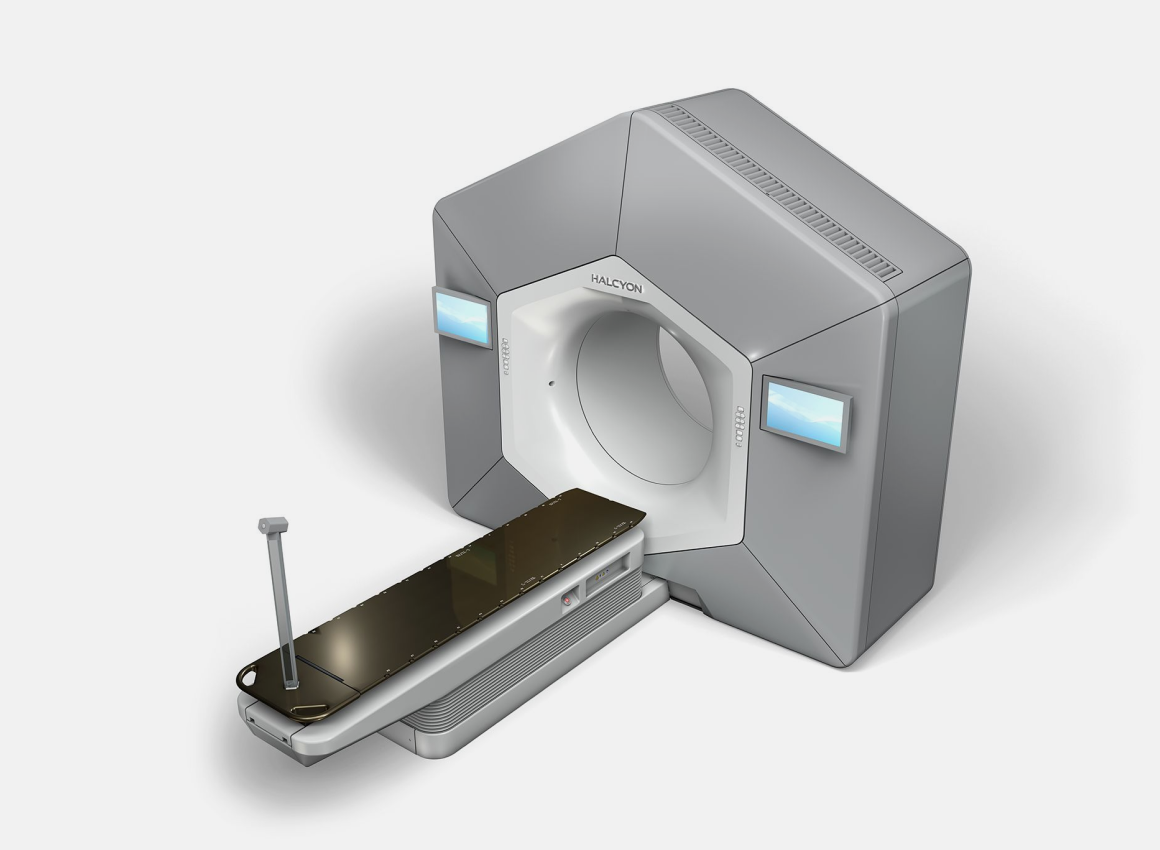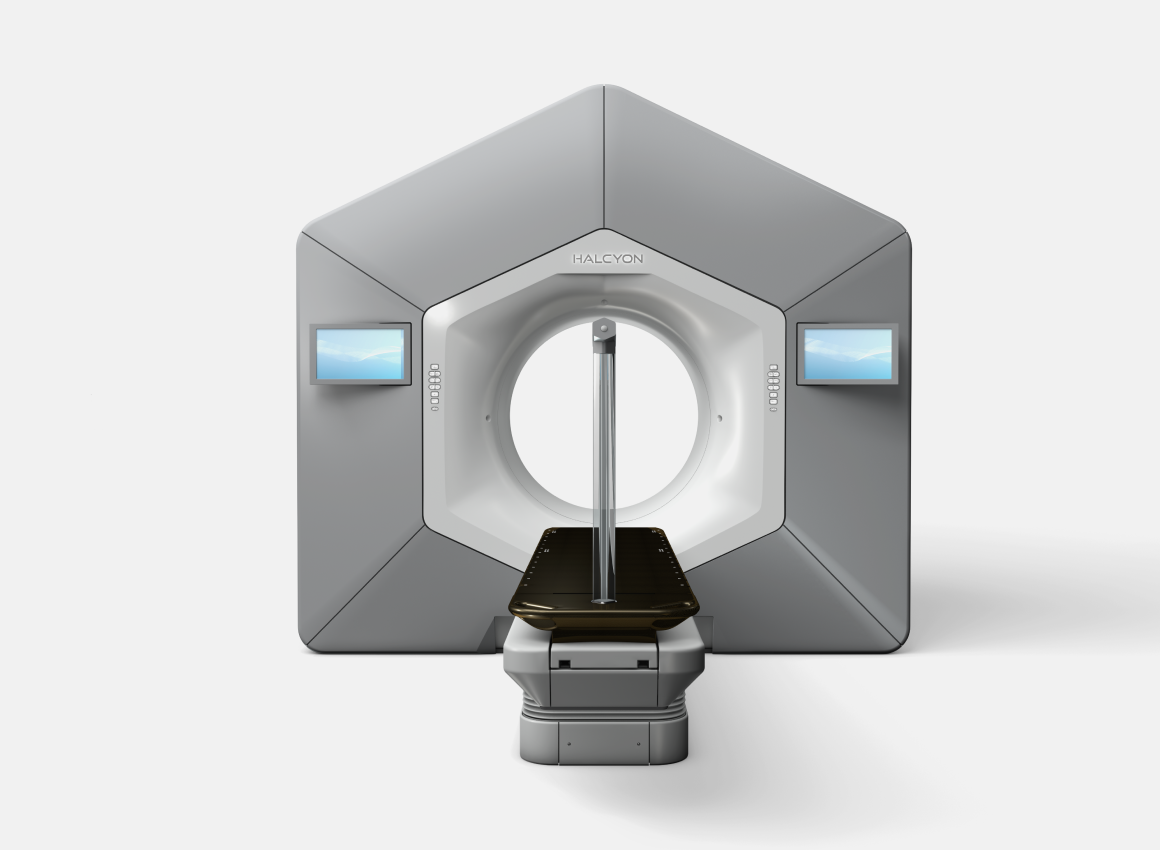 Halcyon® system
Halcyon is a tunnel-type radiotherapy system with a built-in photon beam stopper that offers high-quality, efficient Image Guided IMRT and RapidArc® treatment and additionally can be a great alternative to the outdated technology for most Russian oncology hospitals, where vaults were designed for Co-60 gamma radiation therapy machines. Fabrika RTT is an authorized Halcyon manufacturer for Russia and produces the model in several modifications with MV and kV imaging systems.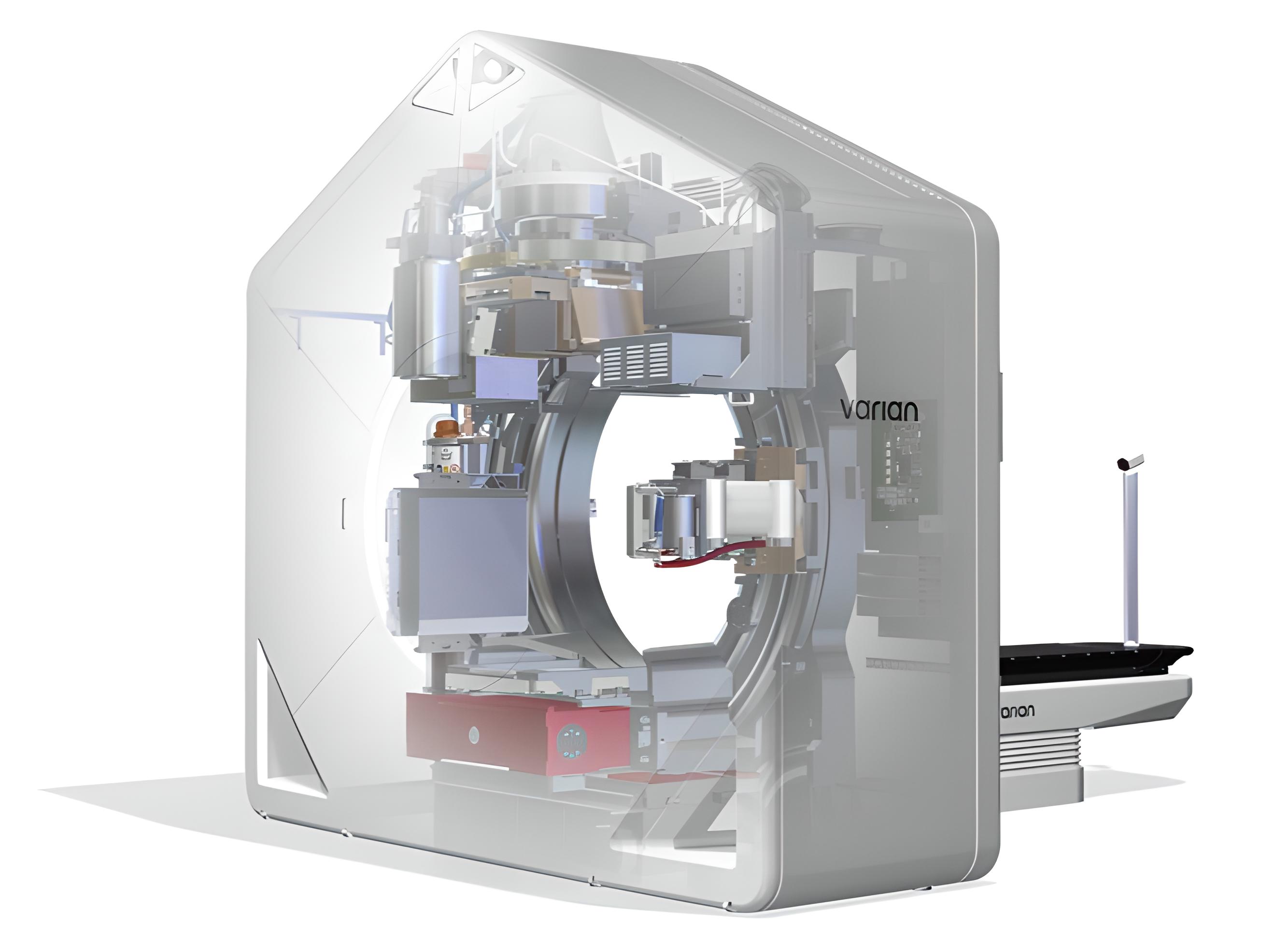 Maximum efficiency

Gentry speed is up to 4 rotations per min.
One procedure usually takes less than 10 min. door-to-door.
The daily automatic Machine Performance Check (MPC) duration is 5 min or less.
Installation and commissioning typically take less than 2 weeks.
Reduced power consumption compared to other radiotherapy systems.

High quality of treatment

IMRT and RapidArc treatment are held under the mandatory control of IGRT technology.
Improved definitions of soft tissues by using kV CBCT technology.
The iterative CBCT statistical reconstruction method Is used to increase image quality.

Human-centered design

Consistent and accessible system operation process.
Low noise enhances the patient's comfort.
Spacious, 100 cm diameter bore for maximum patient comfort.
A low couch altitude with smooth running.
Video system and intercom for patient communication integrated into the linac's construction.
Download brochure
PARAMETRES
Photon energies

6 MV with FFF

Max. dose rate

Up to 800 МU/min

Treatment delivery modes and techniques

IGRT, IMRT, RapidArc, FFF

MLC

A new generation double-layer MLC with up to 5 cm/sec leaves speed

Imaging system

- MV CBCT - kV CBCT with iCBCT*
* Depends on the configuration

Clinical solutions
Clinical solutions
Radiation therapy for breast cancer with the Halcyon system
Find out more
Still have questions?
Our specialist will call you back at a convenient time and help you choose the necessary equipment. Just leave a request.