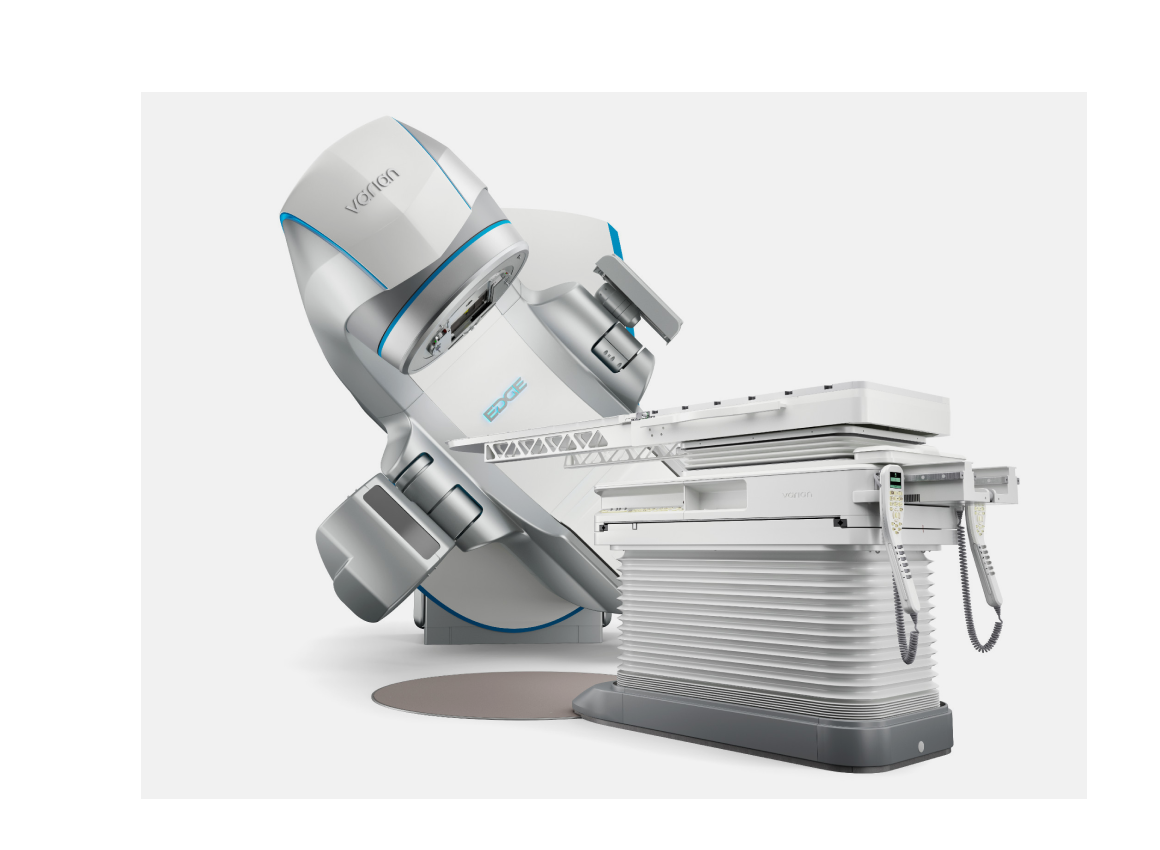 Edge® radiosurgery system
The specialized solution for stereotactic radiotherapy and radiosurgery for any localization. The Edge radiosurgery system is the quintessential evolution of stereotactic radiosurgery and radiotherapy. Using a synthesis of the most advanced technologies, you can perform non-invasive ablative intra- and extracranial radiosurgical procedures and complement them with precision radiotherapy for a wide range of clinical indications.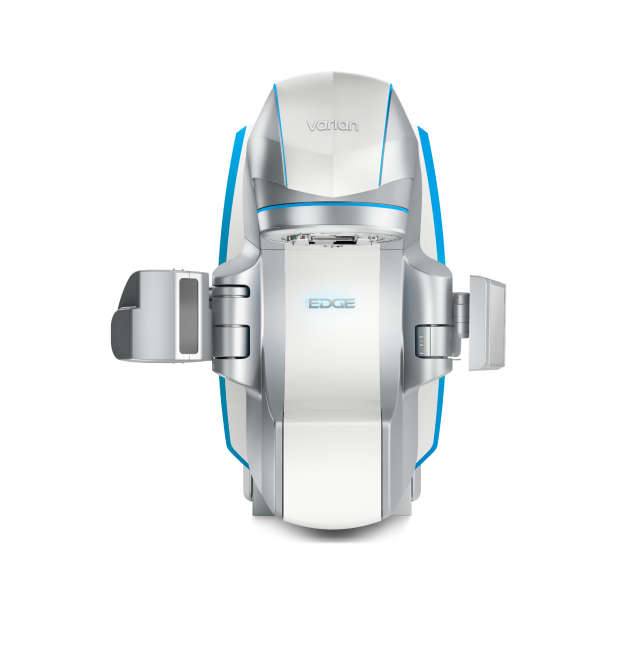 Accuracy

High precision isocenter gantry, collimator, and couch.
Constant precision throughout the entire procedure for a wide range of applications.
PerfectPitch™ couch with six degrees of freedom.
Robotic table alignment with smooth isocentric movement in six degrees of freedom.
High load capacity of up to 200 kg combined with high positioning accuracy.
HD120™ multileaf collimator.
Accurate focused dose delivery.
High-resolution beam shaping with 2.5 mm leaves wide.

Versatility

Allows for an individualized treatment of patients with different diseases using radiosurgical and standard radiotherapy techniques.
Full range of photon and electron energies as required by the user.

Efficiency

High dose rate irradiation modes up to 2400 MU/minute to deliver high dose therapy in a short period.
Up to five photon energies.
0-8 electron energies, up to two additional electron beams for high dose skin treatment.
Low energy photon beam at 2.5 MV for high-quality imaging in the therapy beam
Download brochure
PARAMETRES
Photon energies

From 4 to 20 MV *

Electron energies

From 4 to 22 MeV *

Max. dose rate

Up to 600 MU/min **

Max dose rate using FFF

Up to 2400 MЕ/ min

Treatment delivery modes and methods

3D CRT, IGRT, IMRT, RapidArc® treatment, HyperArc® * high definition radiotherapy, SRS*, SBRT*, Electrons Dynamic Conformal Arc Therapy, TBI, TBE

MLC

HD120 MLC

Treatment couch

PerfectPitch couch with six degrees of freedom

Imaging systems

- portal imaging - kV imaging system for 2D, 3D and 4D imaging, including iterative CBCT reconstruction algorithm*
* Optional
**MU - monitor units

Still have questions?
Our specialist will call you back at a convenient time and help you choose the necessary equipment. Just leave a request.