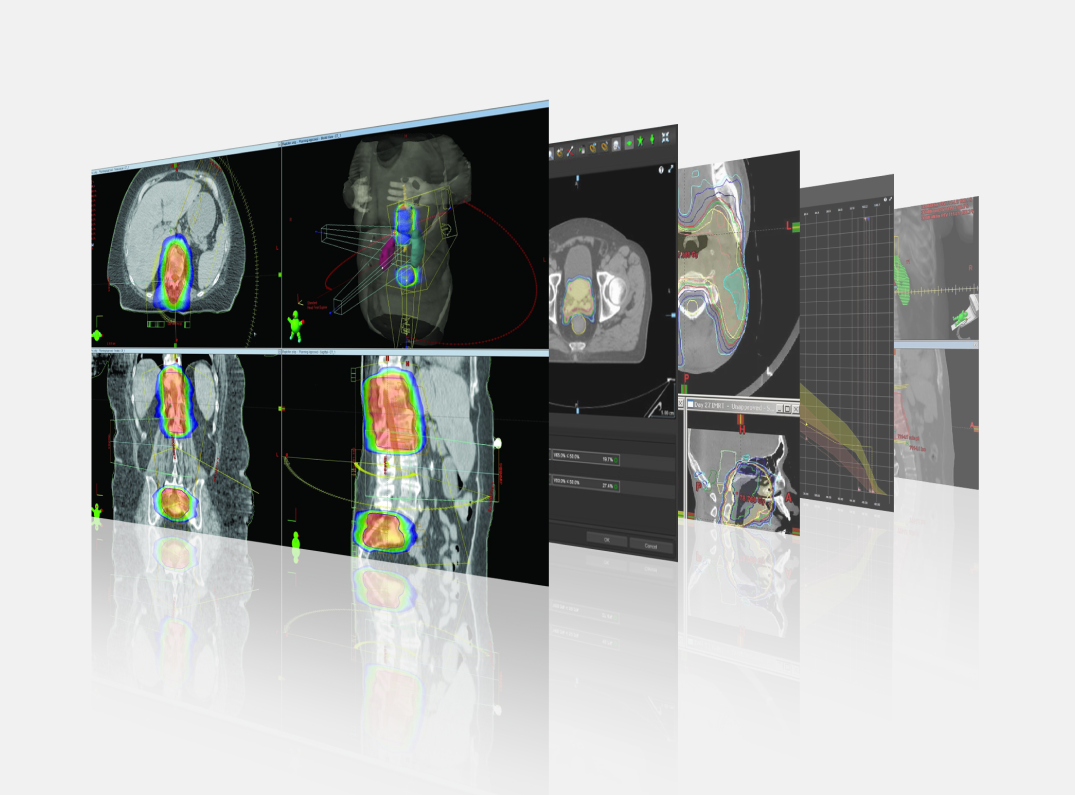 Eclipse™ System
Eclipse treatment planning system is used to plan radiotherapy treatments for patients with malignant or benign diseases. In addition, Eclipse is used to prepare external irradiation with photon, electron, and proton beams as well as contact irradiation (brachytherapy). The system is a comprehensive solution with an open architecture. It allows you to create treatment plans for different linacs, connect to multiple imaging systems, and import treatment plans from third-party systems. The system's innovative capabilities streamline the dosimetric planning process, allowing you to focus on what matters most - better patient outcomes.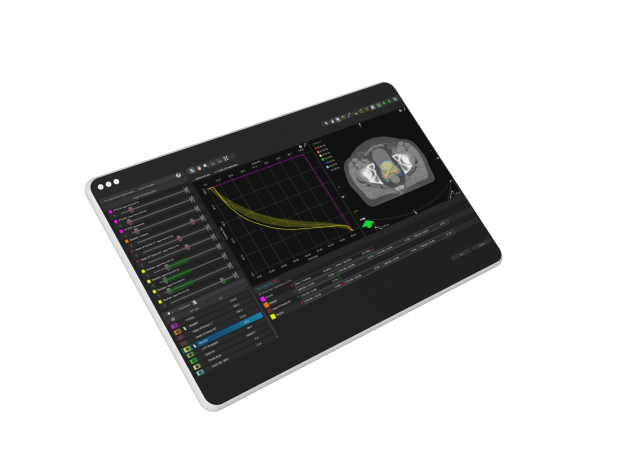 Key capabilities

Contouring
Plan optimization
Dose calculation
Plan review
Plan verification

Advanced planning technology

Sophisticated algorithms for calculating and optimizing doses of radiation from the Acuros family and the Electron Monte Carlo algorithm allow you to calculate with high accuracy and speed the dose of radiation for remote radiation therapy with a photon (Acuros XB), proton (Acuros PT), and electron beams (Electron Monte Carlo), and for brachytherapy (Acuros BT).
When implemented with GPU processing, accurate and efficient dose calculations are 4.4 times faster with the Acuros XB.
Planning based on automatic class-based plan optimization - RapidPlan® knowledge-based planning reduces plan creation time by up to 95% for multiple anatomical areas.
Multiple Criteria Plan Evaluation Optimization combined with Trade-off Exploration - MCO and Trade-off Exploration options support you in creating and selecting the best plan for your patients.
Also, MCO combined with RapidPlan can reduce radiation dose to healthy tissue by up to 30% for complex anatomical areas such as the head and neck.

More features

Interactive optimization
Intensity Modulated Radiation Therapy (IMRT) plans
Treatment planning with RapidArc
VMAT Treatment Planning
4D planning for motion control
Rigid and deforming image registration
Download brochure
Still have questions?
Our specialist will call you back at a convenient time and help you choose the necessary equipment. Just leave a request.